My style is a combination of fine-art and photojournalism. It's about capturing everything from billowing clouds over your ceremony; the mountains surrounding a small farm wedding; a foggy city scape on a cold morning; the candle filled lamps and Italian string lights in the evening long after sunset.
It's photographing the warm smiles of the people who will come to support you, the tears at the ceremony, the details on table tops, and finding perfect light as we step away to capture you, married and in love, for the first time. It's about both of you; two people, in love.
These tiny moments are handmade and ornate, fleeting, and entirely yours. I believe all of life is peppered with tiny moments of wonder. My goal is to capture rits of that and tell your story.
I'm delighted my work has caught your eye.
Select a Package
Includes:

6 hours coverage with Nessa

Slideshow of wedding day

- optional engagement session add on + 550

- optional second shooter add on + 550

Includes:

8 hours coverage with Nessa

Slideshow of wedding day

- optional engagement session add on + 550

- optional second shooter add on + 550

Includes:

8 hours coverage with Nessa and 2nd shooter

Slideshow of wedding day

Engagement session

Second Shooter
Second shooter can be added to any package for 550.
Engagement sessions and additional wedding day hours are 550 with package purchase.
Sales tax and travel fees may apply
"I remember looking at her blog and wondering, "but will ours look that great? and the answer was yes, absolutely. She is magical that way."
from Wedding Wire
Wedding Albums
10X10 flush mount album – 1800
10X10 story book album – 1500
8X8 duplicate parent add on – 850
Wedding photos are more than just individual images; there's an entire story to be told about your day.
Your album is your first family heirloom which is why all of my albums are hand bound to last. They're printed on archival photo paper and each spread is designed in house and your album is customized with fabric or a photo cover, featuring an image from your wedding.
After your wedding, I will pre-design your album for the initial draft, but you're in full control during the revision process. Each album is designed to tell the full story of your wedding day; from start to finish.
Albums are available in either 10×10 story book  or 10×10 flush mount albums. Each album comes with 30 spreads and an option of linen covers or a photo cover. Additional spreads may be purchased for 100/spread
FLUSH MOUNT ALBUMS are printed on thick, durable pages that lay flat for viewing and displaying. The weight of the pages combined with lustre photo paper and are a little more traditional.
STORYBOOK ALBUMS are my personal favorite. They're hardcover albums which are lighter in feel. They are printed on gorgeous felt matte paper with invisible binding for full spread, flat image viewing. The thinner pages have flexibility, but are resistant to tearing or dog-earing. The printing is most similar to the professional prints available to order from your online gallery.
And if anyone in your family would like to purchase an album to have for themselves, 8×8 duplicate copies of your album are available for $800 per album.
Local & Destination
Your Engagement Session
NYC or Philly | 400

Austin or Portland | 950

London or Paris | 1500
The wedding day is a day of candid moments, storytelling, celebration, and coming together as a family, and the engagement session is about the two of you. Your connection, your love, and who you are when you're alone together. This is when we really get to know each other. Because I do want to know you — to really know your story and for you to get to know me as well. Leading up to the session, we'll discuss location ideas together, work through conceptual ideas for the shoot, and decide on something that perfectly suits portraits of the two of you.
For most people, the engagement session is also practice for wedding day photos – really, it helps a ton during the posed portion of the wedding day portraits go quicker and smoother if we've already got a practice run in.
Fun fact — almost *all* of my clients worry about portraits because they say they're awkward in photos and *everyone* that says that ends up saying it was way more fun than they expected! As a fellow incredibly awkward person, the engagement session really is a way to ease nerves. It's the perfect way to see yourself in photos and know that on a busy wedding day, we've got this down to a science because we've already worked together.
If you're interested in a session, but you need help planning, I've put together a booklet about planning for the engagement session for you on my website called "The Stylebook." It includes everything from when the best time to book is (based on how you'll use the photos) to how to pick a location to what to wear. The booklet also talks a bit more about why I feel they're a beneficial addition to wedding coverage as well as how to tailor your session to share exactly who the two of you are in photographs.
Local weddings and sessions are within one hour of Baltimore, but if you aren't local and would like to book a session, contact me for a travel quote.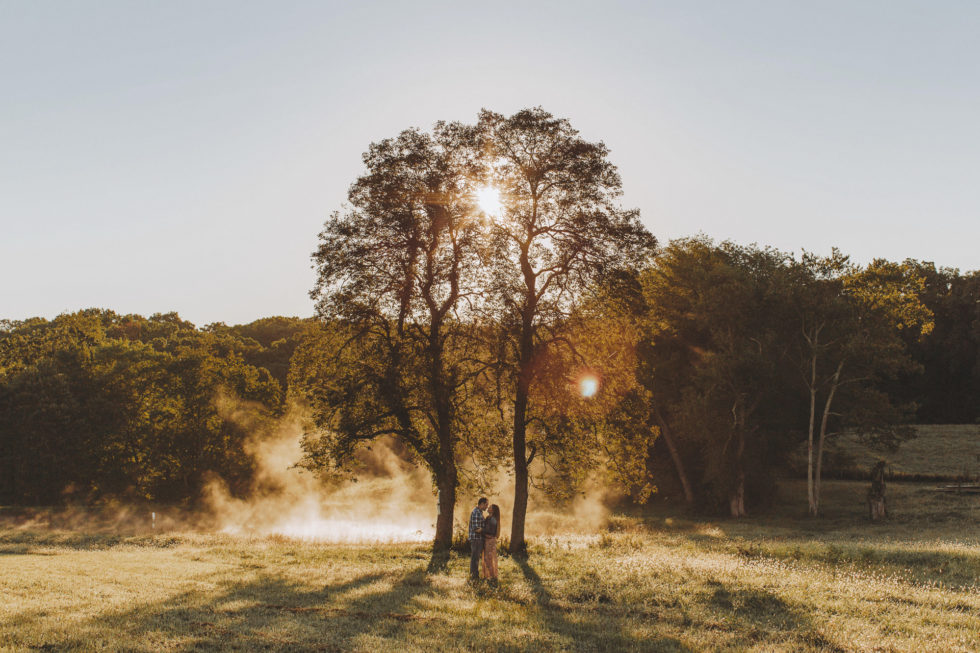 FAQ & Answers
Q: What is required to reserve our wedding date and book Nessa as our photographer?

A. When you're ready to book, I'll send you an online contract for you to fill out online. Both the signed contract and a non-refundable retainer fee of 1500 are required to secure your date.

Q: What are the payment options?

A: I accept checks and cash. Most of my clients make two payments, including the retainer fee, however, I can EASILY set up a payment plan, if this is your preference!

The remaining balance is due 30 days before your wedding, but don't worry – I always send out reminders to help keep you on track!

Q: Can we add a second shooter?

A. You can! Almost all of my weddings are shot solo, but there are some situations where a second shooter can come in handy (for example: if you'd like getting ready photos but are getting ready in different venues OR if you'd like photos of cocktail hour happening while we're doing portraits).

But I also love my second shooters and I'm happy to bring them along to any event! Their work is edited by me and will always seamlessly fit in with the rest of the wedding day. If your wedding day requires a second shooter, you can add one to any package for 600

Q: Can we add on hours if our wedding runs a little long?

A: I'm happy to stay if your wedding runs over a few minutes, however, if we stay over 30 minutes, you will be billed for overtime and no proofs will be posted until the overtime has been paid in full. Hours may be purchased to lengthen your wed-ding day package, as well. My houly rate is the same as the pre-paid rate for extra hours (450 per hour)

Q: How long before we see our photos?

A: Engagement portraits will be posted 4-6 weeks after our session and your online wedding gallery will be up 6-8 weeks after your wedding.

Q: How many photos will we receive?

A: Portrait sessions average about 40-60 proofs, while most weddings range between 400-600.

Q: How will our wedding pictures be delivered?

A: I provide an online gallery for you to share with family and friends to view and order prints from and for the high res files, I'll send either a thumb drive or a downloadable zip file of your images for you to print, share, post on Facebook, etc. Shared photos are happy photos! You are only asked to please not edit or modify them or use them for commercial purposes.

Q: Will all of my photos be edited?

A: All of the images are print ready; they're edited for exposure, contrast, sharpness, and color tone. I love sharing full wedding galleries to give you an idea of what a full day of coverage is like!

All images 8×10 or larger that go to print, and all photographs in your wedding album are edited for blemishes, textures, distracting elements in the photo (light switches, electrical outlets), etc.

Q: Can I add on an album after I book?

A: You can! Package upgrades are available anytime before the final balance is paid in full.

Albums purchased after the wedding will be subject to current pricing.

Q: When will my album be ready?

A: You can expect the first draft of your pre-designed album 1 months after your wedding is delivered. I provide 3 album drafts with unlimited changes to ensure you love your album; nothing goes to print until you love it.

After the album is aproved and any final balance is paid on additional spreads, the photos are then edited and sent to be printed and hand bound with an estimated one month turn around.

Q: Can we meet you before we book?

A: I would just love that! I'm based in Baltimore and would love to sit down and get to know the two of you (what your favorite animals are and how planning is going and your favorite season or whatever else comes up!) while we go through some albums together.

And if you would like to chat and are not able to meet in Baltimore, I'm also available for Zoom, Google Hangout, or FaceTime meetings, as well! Just let me know what times might work best for you and we can set something up!  I look forward to chatting with you!
Thank you
I really value your time and I appreciate you reading through the pricing guide and FAQ. Look at you go, though, you're even reading this part, way down here at the bottom!
I know, I know – I've basically written you a novel, but I do hope I've answered some of your questions! Of course, I'd be happy to answer any other questions you my have (what's my favorite color, what kind of dog is best, etc) if you'd like to reach out.
I'm an open book if you have any inquiries or would like to see some full galleries, please feel free to contact me via email using my contact form. Thank you again and talk soon!
Contact