I love photographing intimate weddings because it's a reminder of how important these photos are for documenting how something felt. The photos exist to allow our celebration to lovingly ripple out to everyone who wasn't able to celebrate with in person.
Let's meet up, vows in hand, and go for a hike, have a small brunch, head to the courthouse, explore something new, adventure into the wild, and take some photos of love to share with everyone who can't be there.
Offerings
Includes:

One Hour Session | 850

Includes High-Res Files

Includes:

Two hours + high res files | 1200

Additional elopement hours* | 500

Includes Online Slideshow

Elopement & Engagement Session

Includes:

Two hour elopement + 1 hour engagement session | 1750

Additional elopement hours* | 500

Includes Online Slideshow for Wedding Day
* Elopements may be up to 4 hours total
Sales tax will be collected for Maryland residents
Travel fees may apply
Towson, Maryland
Courthouse Wedding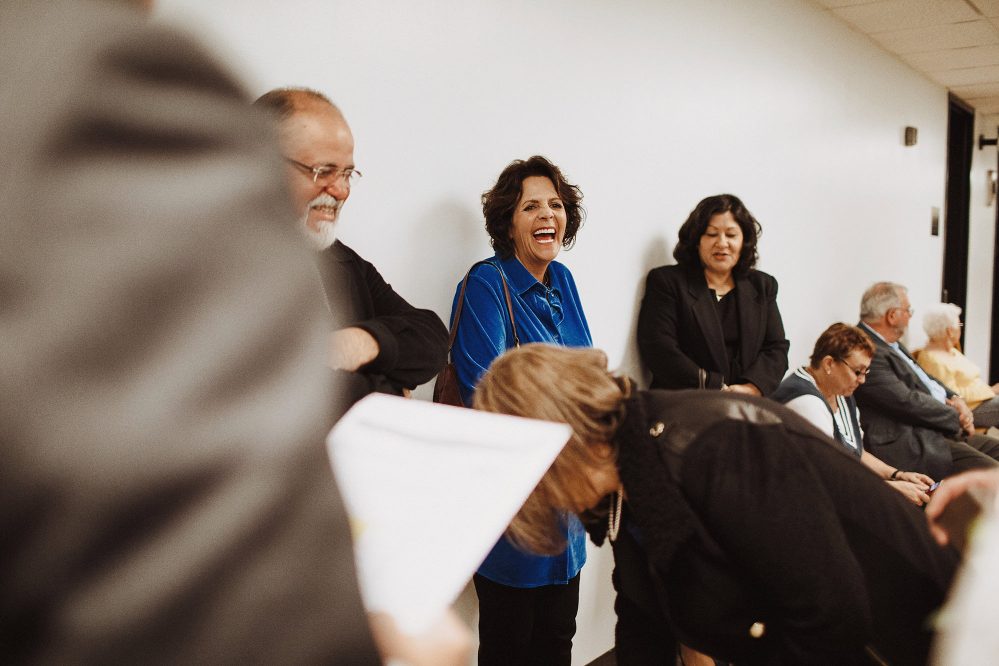 Towson, MD
Local & Destination
About your Wedding
NYC or Philly | 300

Austin or Portland | 1000

London or Paris | 1500
Elopements are intimate weddings with 12 guests or under and most of my clients schedule them for either close to sunrise (brunch weddings!) or sunset for a bit of golden hour lighting. As crazy as it sounds to do a sunrise session, a lot of my elopements are in the wee hours of the early morning! The light at that time of day is incredible, plus the streets and parks are a bit more empty so we have the world to ourselves.
Local elopements and sessions are within one hour's drive from Baltimore, but if you aren't local and would like to book a session, I'm happy to photograph you! Just contact me for a travel quote. 
Planning for your Intimate Wedding
I've put together some articles that covers everything from how to book to what to wear (for an engagement session) to how to choose a location for your session, in case you need a little extra help making decisions about our session together.
As a part of our planning process, we'll also discuss location ideas together, work through any conceptual ideas you might have for the shoot, and decide on something that perfectly suits portraits of the two of you, as well! You can read through the articles on the resources page
View Resources
FAQ & Answers
What is required to reserve you for our wedding day?

Whenever you're ready to book your session date, I'll send you an online contract for you to fill out online. Both the signed contract and a $650 retainer payment are due to secure your elopement date.

What are the payment options?

I accept checks and cash and will send you information about the best way to make payments along with the contract. The session fees are split into two payments; $650 due with the contract to reserve your date and the final balance is due anytime leading up to the day of the session.

What if there's inclement weather?

For elopements, I totally leave this in your hands. For local clients where travel isn't involved who are more flexible, you may reschedule if you'd like!

At least a 24 hour notice is needed for us to make other arrangements if cancellation or a reschedule is necessary. Simply overcast days give really brilliant, soft light, but we have some options for rainy or snowy days like:

• An indoor rain plan (a coffee shop, a museum, an in-home shoot)
• We grab some umbrellas and shoot anyway (Pacific Northwest style)

I want you to love everything about your photos and your experience working with me, so I'm happy to be as flexible as I can be to make sure everything goes the way you'd like it to!

How long before we see our photos?

Your portraits will be posted online 6-8 weeks in an online gallery for you to share with family and friends to view and buy prints!

I'll also send download instructions for your high resolution files for you to print from, share, post on Instagram and Facebook, etc. I'd love for you to share your images, but you are only asked to please not edit or modify them or use them for commercial purposes. I also love seeing your favorites if you don't mind tagging me @nessakphotography!

How many photos will we receive?

I estimate about 40-60 photos per hour, but I don't put a cap on how many images I deliver! That's typically just the estimate.

Will all of my photos be edited?

All of the images are print ready; they're edited for exposure, contrast, sharpness, and
color tone. All images that go to print, including photographs bamboo prints, and 8×12 or larger ordered from your proofing gallery are edited for blemishes, textures, distracting elements in the photo (light switches, electrical outlets), etc.

Can I see a full gallery before I book?

Absolutely! Let me know if you'd like to see a completed gallery online – I love sharing full sessions to give you an idea of what a full elopement day is like!
Thank you
I honestly value your time and I appreciate that you took the time to read the pricing guide and FAQ. Look at you go, though, you're even reading this part, way down here at the bottom!
I know, I know – I've basically written you a novel, but I do hope I've answered some of your questions! Of course, I'd be happy to answer any other questions you my have (what's my favorite color, what kind of dog is best, etc) if you'd like to reach out.
I'm an open book if you have any inquiries or would like to see some full galleries, please feel free to contact me via email using my contact form. Thank you again and talk soon!
Contact